Senior Debt Advisor – James Falla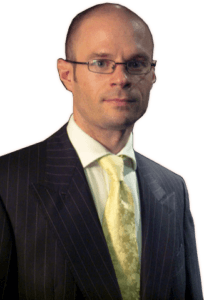 James Falla has over 19 years experience of working with people who are struggling with debt problems. He is a Debt Management expert and FCA Approved Person.
He has advised many hundreds of people about how to use a Debt Management Plan to get their lives back on track.
James is the managing director of Wilmott Turner Financial Services which owns and operates Debt Management For You. He writes many of the articles found on this site.
Personal Message from James
"I have been helping people deal with their debt problems using DMPs for many years. A DMP is a popular debt solution because it is quick to implement and is very flexible. It can be started and stopped at any time. Nevertheless it is important to understand all the pitfalls of a DMP as well as the advantages before you start.
Knowing that you have someone on your side who can help, advise and just be there when you need to ask a question makes all the difference. This is the service we are proud to provide at Deb Management For You"
James Falla Experience
James started working with people in debt in 1999 when he joined personal debt solutions provider Brookvale Group. In 2004 he co founded Thomas Charles a debt management company specialising in IVAs and bankruptcy.
While at Thomas Charles, James was often called upon to offer his experience about resolving debt problems on television and radio programmes such as the BBC 1 o'clock news, Sky News and BBC Radio's Wake Up to Money.
In November 2010 James joined Wilmott Turner Financial Services as managing director and provides senior debt advice for Debt Management For You.
James is also the author of the well received book about personal debt solutions: IVA, Bankruptcy and Other Debt Solutions.
Some client testimonials
Payday Loans – misty26
Just wanted to say a BIG thankyou to james for the advice i was given in terms of negotiating with payday loans that I could not pay. He was always at the end of the phone and replied to every email I sent and the service he provides is a necessity to individuals like myself who need help and advice to sort it out. Both payday lenders accepted my proposals and I would not have been able to do that without James' help.
Arrange a call with a DMP Expert
Privacy Policy
Your information will be held in strictest confidence and used to contact you by our internal team only. We will never share your details with any third party without your permission.